SET Artist MGMT is a full service live event production agency based in New York, NY. Bolstering a diverse roster of experienced artists, backed by a team of trusted live event production specialists, no event is beyond SET's reach. From some of the hottest nightclubs and lounges nationwide to the most elegant weddings and corporate events, SET ARTIST MGMT does it all. Dedicated to providing great event productions, DJ bookings, live music performances and entertainment uniquely tailored to any musical preferences, SET ARTIST MGMT goes above and beyond to make your event distinctly you. So the next time you want to host a live event that will have all of your guests talking, make sure it's All SET.
Susan Garland, FABB Benefit
"What an exciting evening, due in large part to DJ Martial! 800 of NY's most talented Fashion Accessories Industry people partied and danced the night away at Pier Sixty. The atmosphere, Emcee Mark Rose, the DJs and Kareem Walkes, the live saxophonist created was tremendous and everyone stayed until late in the night. Looking forward to working together again soon".
Alicia Case, Publicis
"We've used SET Artist Management for our last 3 Holiday Parties
and we've been repeat users for a reason…this group and DJ is top notch.
Our agency is always on their feet dancing, moving, and grooving all night.
A DJ makes a party, and these guys have 3 years in a row.
Always will recommend them"
Andre Dua, Private Event at Building on Bond
"DJ Vida was amazing! Thanks for recommending her. The whole service you
provide is responsive and well organized. But most importantly, Vida read the
crowd, knew when to adjust, was a great mixer, and just made sure everyone
had a terrific time! Would recommend her to anyone and hope to have her play
the party next year!"
Evan Puchalsky, Vice President & Nightlife Director
"In the midst of non-trustworthy nightlife and entertainment companies, SET Artist Management lead by CEO Marshall Weinstein are a breath of fresh air. Their position of making hospitality be in the forefront of their operation is what makes them stand out. From a top down approach, every person that is employed by their company brings a positive and excited attitude, every single day. In my experience, every member of the organization goes above and beyond for their customers and provides top notch service. I would recommend SET Artist Management for all events (corporate, weddings, etc) as well as nightly entertainment"
Madison Murphy, Redfin
Kasey, we had the best time having you DJ our holiday party on Friday.
Your playlist was awesome, thank you so much!
Everyone loved the music and I got a lot of comments from
people who appreciated that it wasn't as loud this year,
I think we found the perfect sound balance.
We hope to work with you again in the future!
Best,
Madison
Matt, Adobe
"We met Rob and enjoyed his musical skills at STK Rooftop in Manhattan this
past week. It was a long day for us at Adobe and after all day meetings, we
were exhausted. Rob's selection of tracks and transitions completely woke up
the tab le and got us all in a grea t mood and re-energized . I wish we had Rob in
Southern California where I live because I'd hire him in a New York minute. I
highly recommend Rob as an outstanding DJ for any event of any size.
Jay & Lindsey Benay DuSauzay: Wedding Event
My husband Jay and I got married in September 2018. Originally, I had my heart set on a
band. However, we were coming from Atlanta and we had a very eclectic guest list so
we were terrified of having a band that was a flop. Fast forward, Jay met DJ Martial at
a club in NYC and he was so impressed we hired SET Artist Management as soon as he
got back to Atlanta. The process of working with them was completely seamless and
furthermore, they took the initiative of communicating directly with the venue on their
AV requirements so nothing got lost in translation. Even during dinner, no one could sit
still, it was just every song that you can't help but sing and dance to, everyone was just
itching to get on the dance floor. I do love to dance, especially at weddings, but
inevitably there is some sole crushing song that comes on and it totally kills the vibe, but
not at our wedding! We literally danced for almost 5 hours straight. I even tried to take
a few breaks, but that next song was just "my jam". Needless to say, we couldn't have
been happier with DJ Martial and SET Artist Management and I highly recommend
them for any wedding or big event.
Gina DeAngelo, BR Guest Hospitality
"We have a corporate holiday party every year. And every year SET provides
the best DJ and keeps our dance floor packed until the venue turns
the lights on!"
Priscilla Gulino, Guidepoint Global
We hired SET Artist Management in particular to work with DJ Martial for our
annual holiday party. He is a true professional who always comes prepared,
plays great music and takes requests. You can't ask for a better DJ experience. I
would highly recommend using this company and DJ Martial.
Jessica Schratter and Matthew Pyle
"We hired
DJ Martial
for our wedding at Brooklyn Botanical Gardens
and he was amazing!  Multiple guests asked us for his name
and the dance floor was full until the last song! We're so happy
with SET Artist Management.  They have a great team especially Lora,
and everyone is so friendly and professional. Thank you DJ Martial
and SET Management for all your great work!"
Dana Schultz & Dave Dietche
"My fiancé & I had both envisioned using a band for our wedding
until we heard Kasey Berry play at a friends party the summer
before our wedding. We reached out to SET after and from the first email
we experienced timely, professional correspondences, help setting up all details
of the music for our wedding (DJ, string quartet, vocalist) and felt at ease
after meeting the entire team a week before our wedding. Kasey is awesome!!
We gave her a list of songs we hoped to hear (and ones we didn't want played)
and she nailed them all. Her ability to mix songs, read the crowd & get a party
going are unparalleled. We received countless compliments from friends
and family during the wedding and after on how great the music was.
We highly recommend Kasey and the team at SET, and look forward to
working with them again!"

Morgan & Joshua Caspi
"We contacted SET after we heard DJ Martial at a restaurant in NYC.
We were in search of a DJ that could help create an atmosphere for an
adult pool party. SET was very helpful in offering us a variety of styles to
choose from all with in our given budget.The party was a huge success and
DJ Gregg Nyce had everyone dancing. SET was professional from the onset and
had stellar follow through. We highly recommend them for any DJ needs!"
Joe D'Alessio & Lauren Everhart
"We are writing this on our honeymoon in Italy because I felt like I needed to
let you guys know ASAP how much fun we had. The wedding was AMAZING,
this was due largely to the music.  DJ Martial KILLED IT. This was the first party
that we have ever been to that the dance floor consistently had people dancing
on it.  Also, all night people kept coming up to us to tell us how amazing the
DJ was.  I told you from the beginning of our wedding planing that music was
the most important thing for me.  I did not eat anything, I barely drank, I feel
bad that I did not say hi to anyone and we barely sat down the whole time, this
 is because me and my guests would not stop dancing.  As a team you all came
 through from the initial planning, communication, setting playlists and the
final performance. Everything was absolutely perfect and professional.  I want
to say a special thank you to Edvard our tech for setting up the sound.  The music
levels were consistent and you never felt like the music was too loud or too low,
it was perfect the whole time and I know how hard this is to do.
I can not thank you enough, you have a client for life."
Eric & Karina
"We hired DJ Gutierrez for our wedding at the William Vale Hotel
in Williamsburg and could not be more satisfied with the outcome.
He was professional, read the crowd well, and had a fantastic playlist
that had everyone dancing through the night. Anyone who has the
opportunity to have him at their event should do so without
hesitation – you will not be disappointed!"
Ron Collucci, Manager at Lavo
"It was an absolute pleasure working with you over the past year.
Events at LAVO are stressful stuff but SET made it that much easier
knowing I could always depend on having quality DJs at all of our
private parties."
Erika Goldman, Flywheel Sports
"Our company holiday party was a huge success with many thanks
to SET Artist Management. DJ Martial was awesome and kept the
crowd dancing all night long! We couldn't have asked for a better DJ
and look forward to working with SET again in the future."
Capel Kane, LaFORCE
"Kasey Berry and the entire SET team were amazing!
From the playlist to the set-up, they had everything coordinated
seamlessly and well in advance. Kasey created such a fun vibe – all the guests
were raving about her! She totally understood the mood of our event.
We would highly recommend her!"
Rachel Spurrier, Production Glue
"I wanted to thank you for all your help to have DJ MFusco at our event
on Saturday.  He was more than amazing–awesome. I told him this already,
but the client thought that the dance party was literally the best one
they've ever had and they have been having this event for about 20 years.
He was not only a great DJ, but really wonderful to work with.  Our team
really enjoyed working with him on site.  So thank you, and I know we will be
working together in the future."
Michaela Johnson, Boomer Esiason Foundation
"Thank you so much for helping us pull off such a successful (and fun!) event.
As always, our crowd was RAVING about the music and people are still talking about
what a fun night it was"
Sandra Ripert, Private Party Client
"Last night DJ Martial rocked Le Bernardin for my 50th Birthday party celebration.
He is a true professional, played all my favorite songs and got everyone on the
dance floor with all of our favorite dance tunes.  I have always enjoyed his music
at STK and knew that he was the best DJ for my special day.  All of my guests were on
the dance floor immediately and danced until the end of the night. I would suggest
using SET Artist Management for your next event. They were very professional and
accommodating. Thank you so much for making my birthday a special one."
Douglas Song, Private Party Client
"I just wanted to thank you for assisting me with the
party and for DJ Kasey Berry. She was professional and
fantastic in all aspects. I was very happy with her
performance! I would not hesitate to hire her again
and recommend her to anyone else."
Rebecca Foerster & David Gaynes
"Working with Lora and the team was a wonderful experience.
Everyone is a true professional and their attention to detail
was amazing- making the experience fun and enjoyable. The talent
was fantastic – learning special music to perform  for our event
and following our wish list exactly as we envisioned. DJ Gutierrez
and Kurt Borst made our wedding extra special – the guests could not
stop dancing and loved the music selection. We met Marshall years
ago in the Hamptons at a restaurant and he was so friendly and
engaging,  we knew we would be working with him and his company
for a special occasion – and it happened to be our wedding.
What a dream! Thanks for helping to make it perfect."
Stephanie Lee, GMR Marketing
"Thank you for another year of partnership on one of the biggest
projects I work on, NFL HOUSE. DJ Martial and Kasey Berry
were on point and the guests loved them. They were able to read
the crowd with a sophisticated progressive vibe changing from a daytime
feel into the night. Being aware of the bands coming on stage,
understanding what genre to play, etc. Overall, it went great. Thank you
for being flexible with our programming this year
and for truly giving it your all."
Mark Lehman & Lisa Lucente
"SET and DJ Martial were the perfect choice for our wedding celebration!
He was punctual, professional, and had some great suggestions on how to
keep the celebrations flowing. Everyone was up dancing, and he stuck to
our wishes perfectly! We have already gotten a lot of compliments on our
DJ & would highly recommend him again! We hope to have a good excuse
to work with you in the future… thanks so much! "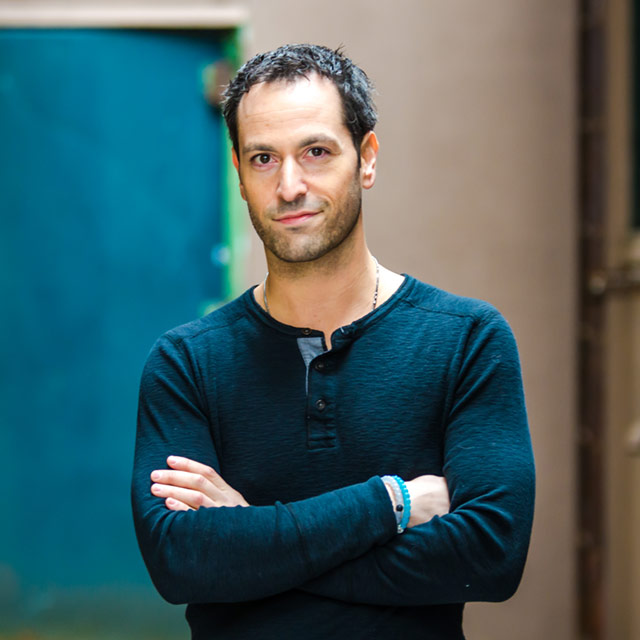 Marshall Weinstein
CEO / Founder
SET ARTIST MANAGEMENT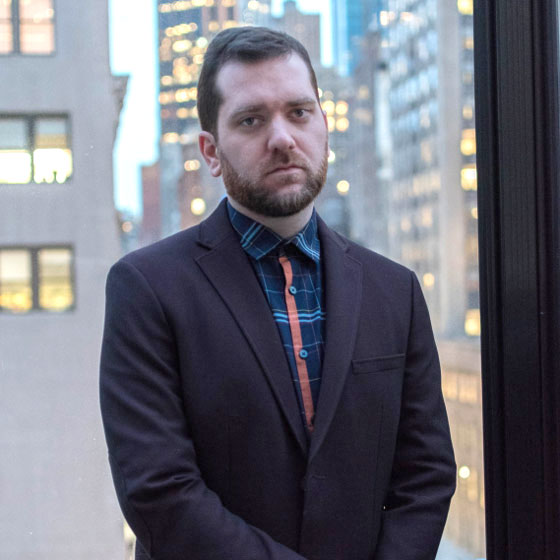 Ethan Karmel
Director of Operations
SET ARTIST MANAGEMENT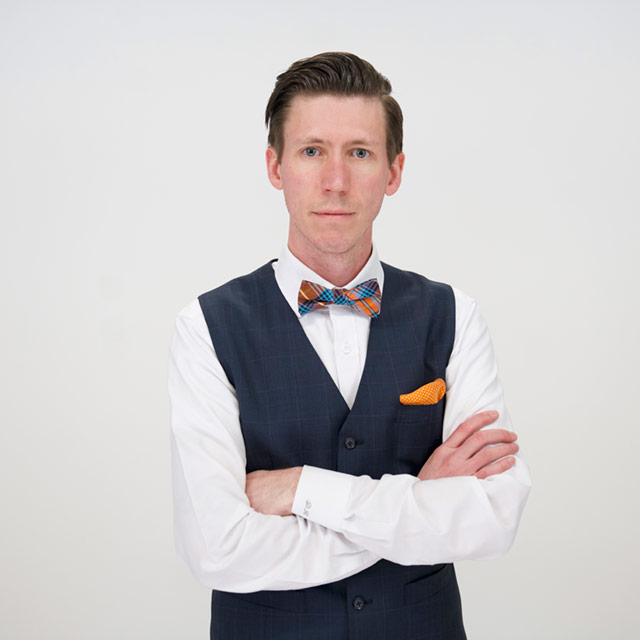 Daniel Rocco
Talent Manager
SET ARTIST MANAGEMENT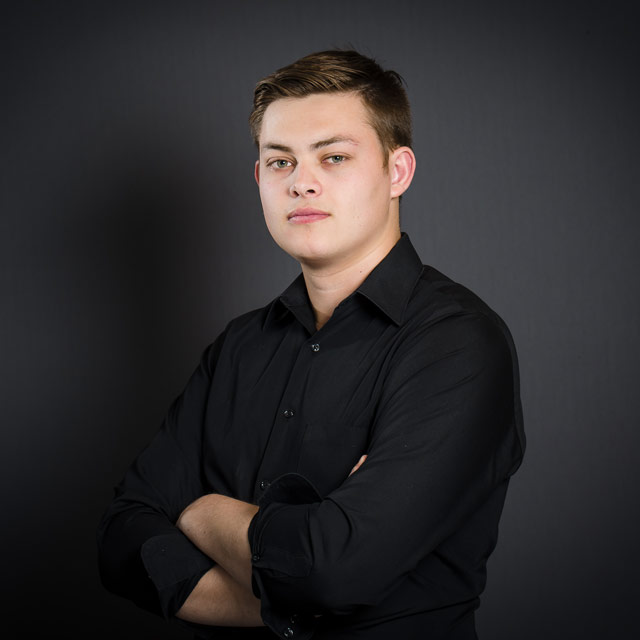 Patrick Clarke
Creative Coordinator
SET ARTIST MANAGEMENT
420 East 51st Street New York, NY 10022